1031 Financial Exchange www.1031FEC.com 1031 1033 1045 721 Exchanges

Exchange & Asset Tax Consultants

Matching Clients with Premium Income Investments of Agriculture, Commercial & Energy Properties for 1031 Exchange

and Direct Purchase

Welcome to 1031FEC (Financial Exchange Coterie)

Asset Tax Reduction Services & Plans for High Income

Real Estate * Annuities* Businesses * Capital Gains * Stocks * Recapture Taxes

TAX DEFERRED, TAX FREE & TAX DEDUCTIBLE CHOICES

SEND 1031FEC a Message Confidentiality/Non-Disclosure Agreement

Phone: 800.333.0801 for 1031-1033-1045-721 Replacement Properties

Email: Info@1031FEC.com or Info@1LessTax.com
Newsletter §1031 Tax Update December 15, 2020 IRS/Treasury Department
Latest IRC §1031 Rules Release
Reduce Tax Burden - Business, Real Estate, Stocks & More
§1031-§1033-§721-§453 deferred when selling or exchanging real estate land, attached property, mineral rights,
certain leases, air rights & water rights by exchange. Tax deferral for all types of assets, properties & businesses.
Pay No Tax - Tax Deductible
Your options when selling-transferring residence, flip-rehab homes, stocks, dividends, antiques, depreciated assets,
excess ordinary income & other qualified capital assets!
Pay No Tax - Tax Excluded
Many US businesses & properties qualify for tax exclusion of tax free gains & exchanges by Act of Congress §1202-§1045
Real Estate Investment Trust IRC §1031-§721 tax deferred to managed real estate (REIT) shares for income & estate planning.
Associated Websites and Alternate Tax Saving Plans
www.1LessTax.com www.LegacyChange.com www.EternalLegacyTrust.com www.PayNoTax.biz
www.1EstateCare.com www.AdvanceInheritFunding.com www.PayNoTax.info
Follow current tax code.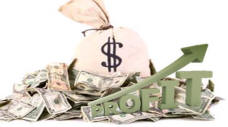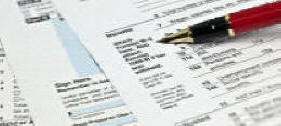 Missed your 45 day or 180 day limit for §1031 Exchange? We have an alternate options to defer or eliminate tax. Inquire Here Email
Request New §1031 or purchase Replacement Property? Inquiry Form
New Tax Rules For Alternatives To Deductions For All Types Income
When one becomes owner of a property or business is the time when one should plan for transferring
to new owners by exchange, legally assigning beneficiary or written plan of continuation of ownership.
Stop Inheritance Conflict - Tax Savings - Guaranteed Income
Turn Heavily Taxed Annuities into Tax Deducted Guaranteed Income

1031FEC K B. Wheeler Jr., Financial Exchange Coterie is a Real Estate Broker
Go Direct To 1031FEC Property Managers (rehab) for the income and
Tax advantage replacing 1031 Exchange without time and $ restraint
Receive 1031FEC-PayNoTax-1LessTax news & project updates-Free Consultation subscribe here
What are your alternative advantage-solutions to your tax situation? Contact 1031FEC
Free Consultation with Experienced Local Will, Trust & Estate Advisors at Discount
Go here to Page TO REGISTER For More Detail, Free CPA Consultation
Schedule Personal or Group Educational Webinar
Selling and paying taxes results in less capital to invest to that of exchanging and reinvesting tax free.
Most transactions have proceeds that most will flow to new investments. Your opportunity?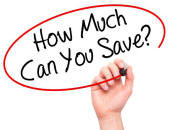 Thank you for visiting!
For Tax Updates and News View on Facebook @AssetTaxPlan
Real Estate & Asset Titling - Exit Strategies

Financial Exchange Coterie 5206 Station Way Sarasota, FL 34233
Direct 1(515) 238-9266 Phone: 800-333-0801 Messages Only 1(941) 227-3024 Trust Office: 1(941) 363-1375
FEC on Facebook: @AssetTaxPlan & @1LessTax
Licensed Real Estate Broker
1031FEC April 2021 §1031 Tax Calculation Summary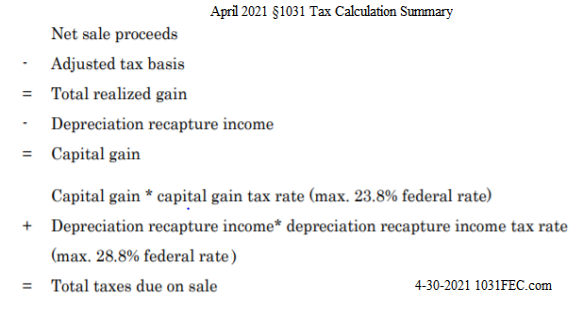 Confidentiality/Non-Disclosure Agreement
"Booneisms": "A fool with a plan can beat a genius with no plan".
"Keep focused. When you are hunting elephants, don't get distracted chasing rabbits."
Copyright © 2018-2021 K. B. Wheeler Jr. All rights reserved