There are two systems of taxation in America
One for the informed...and one for the uninformed.
Some transactions have proceeds that most will flow to like new investments or cash income. Find your opportunities.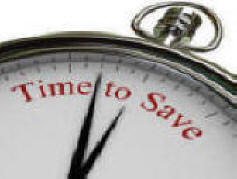 Protect Taxable Gain Confidentiality-Non Disclosure Agreement Protect Income
Business Entry-Management-Exit Plans - BEME

Tax Reduction - Legal - Estate - Tax - Exit Strategies & Planning

Your Own Tax Advantaged Opportunity Zones

Financial Exchange Coterie (FEC)

5206 Station Way

Sarasota, FL 34233-3232

800.333.0801

www.linkedin.com/in/kenwheeler65/

Exit Strategies for Business Owners, Property Real Estate & Asset Owners

Asset Transfer Advisor

Licensed Real Estate Broker

Certified Probate Real Estate Specialist CPRES

M&A Property Management Intermediary

For Tax Updates and News go to Facebook @1LessTax
This website for
• Asset Owners
• Real Estate and Mortgage Professionals
• Securities Advisors
• Insurance Professionals
• CPA's and Tax Professionals
• Attorneys & Paralegals
• Banks & Financial Institutions
• Title Insurance Representatives
• Qualified Intermediaries Service Providers
Associated Websites: www.1031FEC.com www.LegacyChange.com www.PayNoTax.biz www.EternalLegacyTrust.com
www.1EstateCare.com www.1exec.com www.AdvanceInheritFunding.com
The U.S. states that collect an inheritance tax as of 2020 are Iowa, Kentucky, Maryland, Nebraska, New Jersey, and Pennsylvania.
Each has its own laws dictating who is exempt from the tax, who will have to pay it, and how much they'll have to pay.
Copyright © 2018 - 2021 All rights reserved 5
"Booneisms": "A fool with a plan can beat a genius with no plan".
"Keep focused. When you are hunting elephants, don't get distracted chasing rabbits."